In 2001, we purchased new furniture for an older style home. We went for solid, wooden furniture at a premium price, as we wanted these items to last indefinitely. They've been remarkably sturdy over the years, surviving two previous moves and two toddlers!
The old tv cabinets were originally a 3 piece set, which sat side-by side (no images unfortunately) but it wasn't designed for flat screen televisions. It was made in the era of the chunky, deep tv's, which we upgraded several years ago.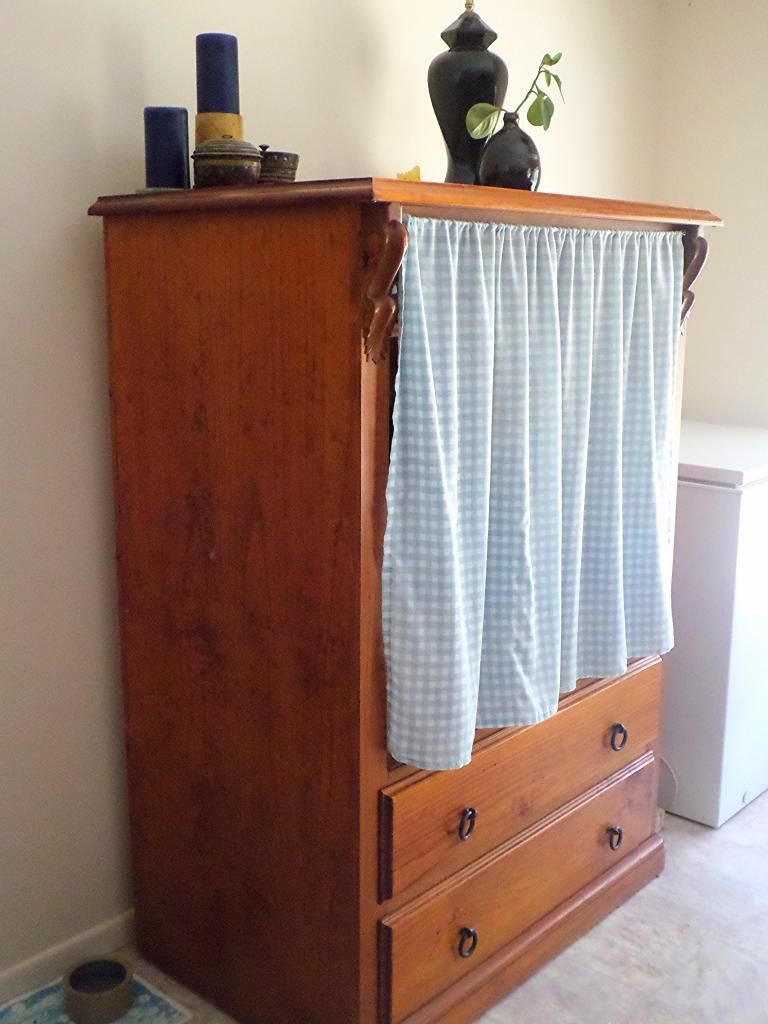 As deep as the chest freezer (right)
It's now being used as a storage cupboard, with the help of a small gingham curtain across the opening. It hides the toilet rolls I stockpile, as well as the fabric shopping bags we use every week. I know it would be useful as storage in the new place, but its incredibly deep, so I wonder if it will be difficult to find a space wide enough to house it, in a smaller house?
Should I take an electric saw to it, and sheer off a few centimetres from the back, or just leave it and hope for the best?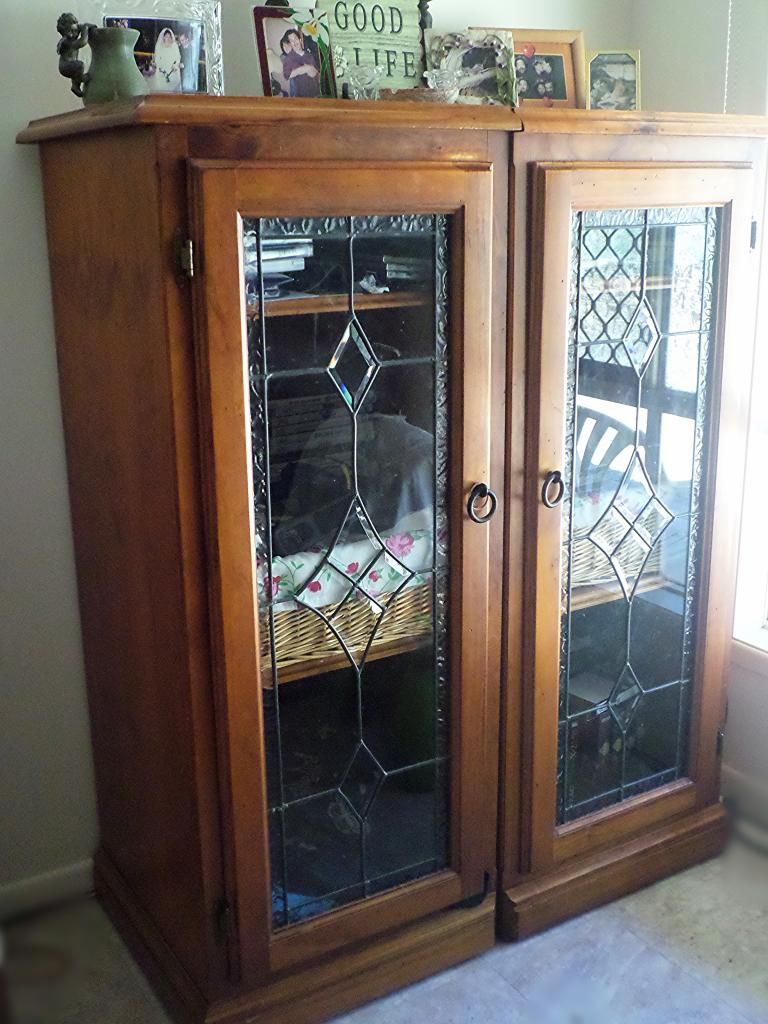 Part of the set
The two slightly narrower, cabinets, which once sat on either side of the tv cabinet, are now pushed together to look like one unit. It lives in the lounge room, and stores Sarah's gaming accessories, games, family DVD's and videos.
Although I'm attached to this furniture, because its the first major purchase we made as a couple (and new house owners) part of me wonders if I should just sell the whole lot, as is? But who owns chunky televisions anymore? We'd still have to purchase new storage furniture too.
We spent about $5,000 on these pieces (along with a solid wooden dinning set, coffee table plus wool carpet) and while I believe they're solid pieces, worth all the money we spent back THEN, what are they worth now? I'm not talking, dollars and cents, but are they worth moving to a place they may not be suitable for?
Any thoughts and experiences with re-purposing or upgrading furniture to suit the place you now live?