Searching high and low for some inspiration of what to draw, I finally came upon an unintentional, but perfect subject matter.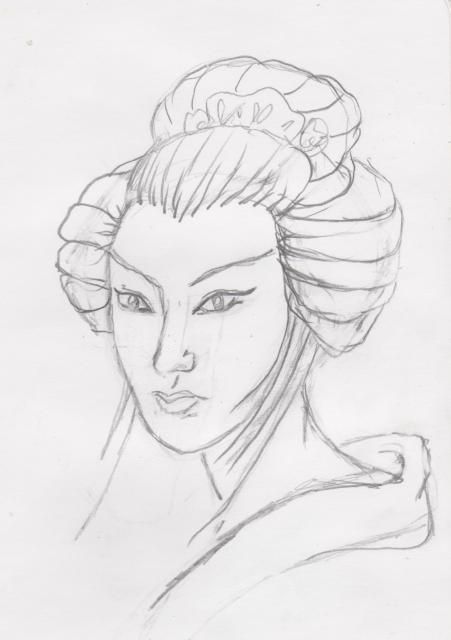 pencil sketch
Geisha is a Japanese word, which translated into English, means
'artist'
. They are entertainers, skilled at dancing, playing instruments and singing. My Geisha is outside contemplating her thoughts.