We were planning to have a small and quiet Christmas this year. Just our family at home, plus an early visit from my mum. That was until we learned where my husband's paternal family, normally gather for Christmas, had extensive damage to their house. The hail storm which passed through Brisbane recently, caught them unfortunately.
So when a request to have Christmas at our house was made, there was no doubt we were going to accept. This made for a tumultuous week of sorting, cleaning and last-minute Christmas shopping - all while David was working six days in the week.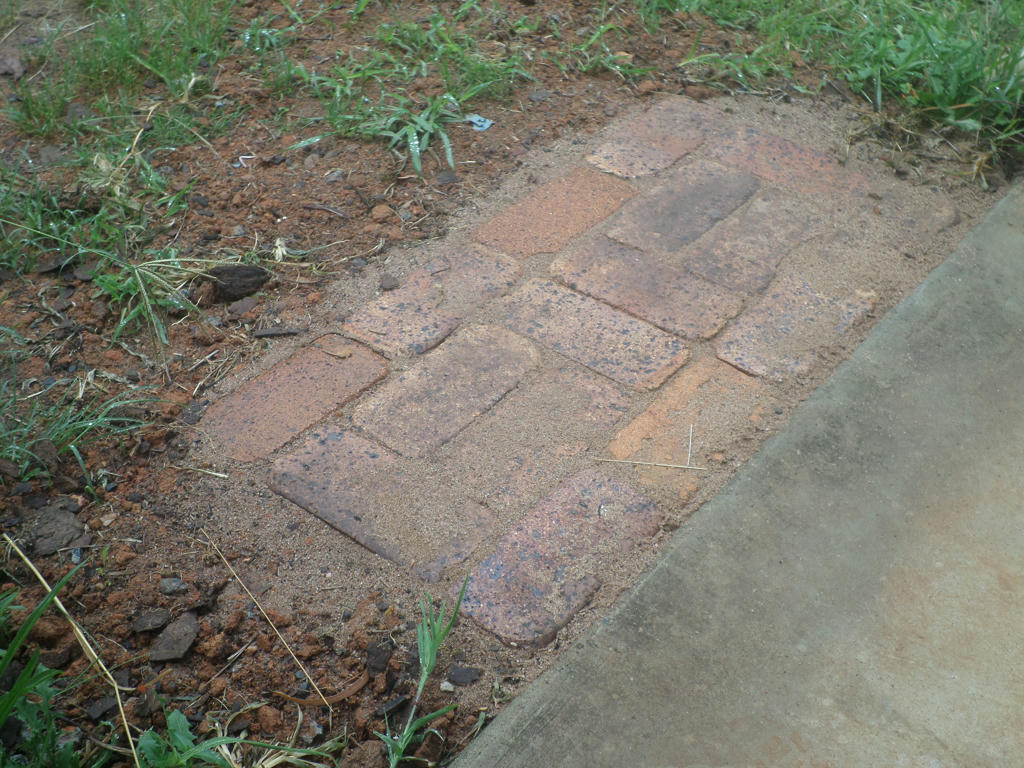 We used some of this mad-cleaning time however, to tackle some jobs we needed doing before selling. There were some old bricks we'd collected somewhere, and instead of stacking them in a corner, we paved a little ramp up to the verandah instead.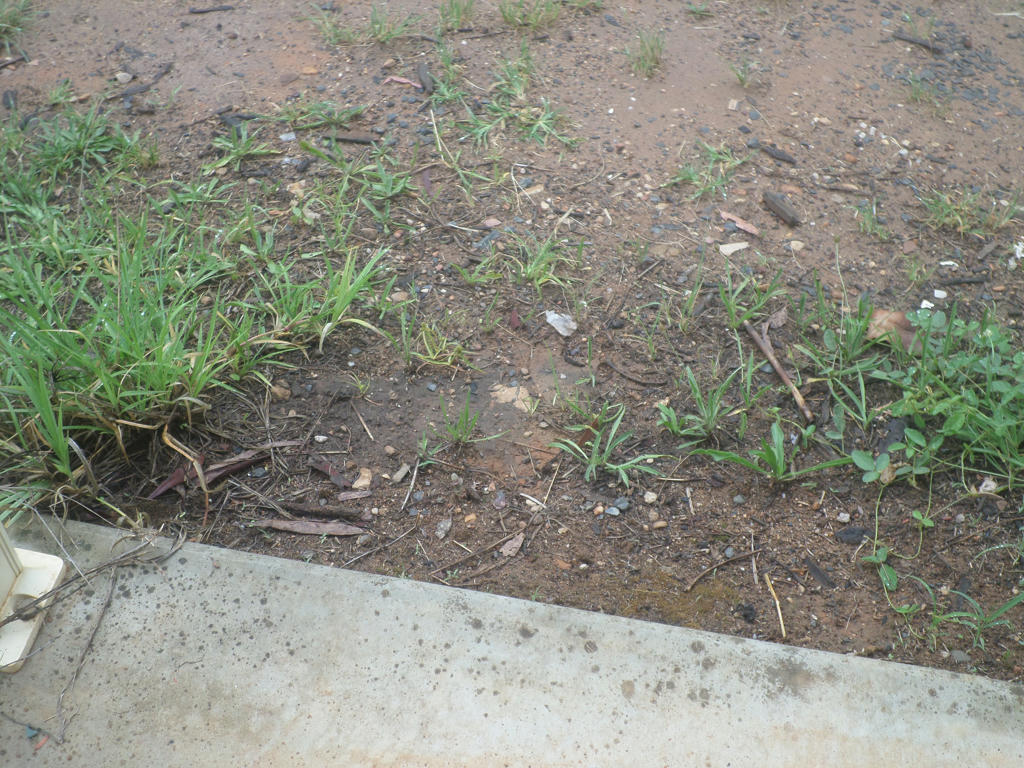 This is the other side of the corner, where there's no ramp - showing what it looked like previously. We want to locate more recycled bricks now, for other small inclines to the verandah. It makes such a difference to gently walk up to the verandah, than have to step up to it.
In the clean up, I also re-purposed quite a few things from inside, to the outside. I had a large vase in our house which was meant for flowers, but for some reason, was holding a hoard of glass stones. I cannot remember why these were even purchased.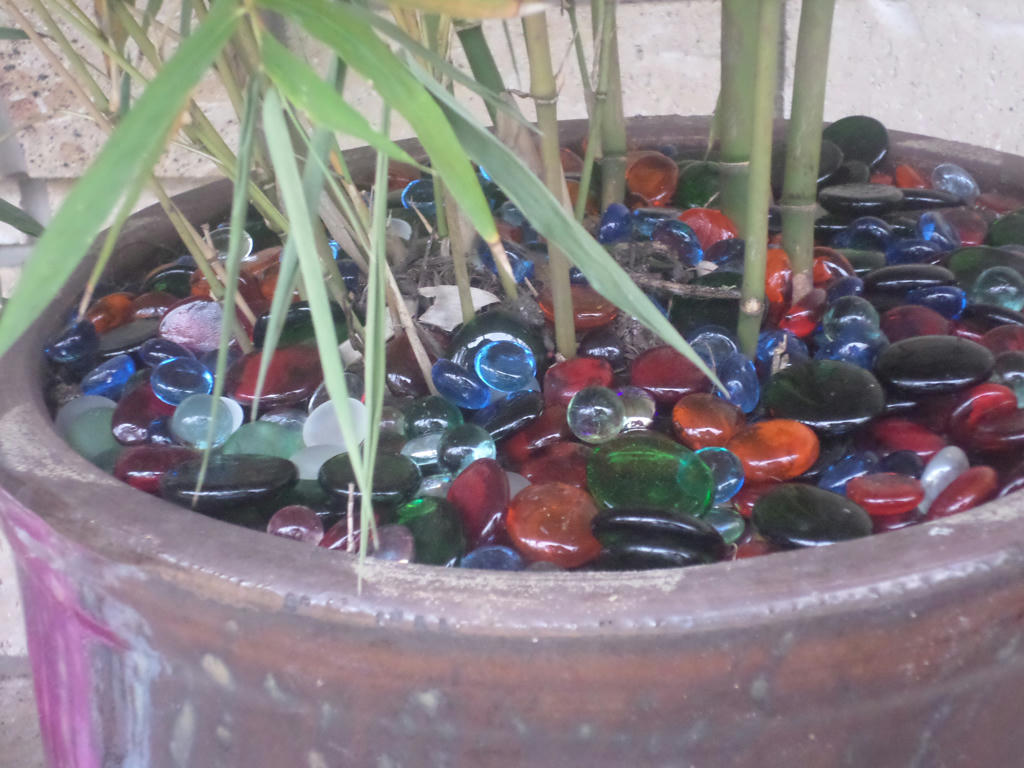 Instead of giving them away however, I placed them around some bamboo I put in a pot recently. Its very decorative and intrigues my son, no end!
I found myself re-potting quite a few plants for different reasons, but while doing so, also found a new home for some sentimental stones. They were part of a present my younger brother made a long time ago. It was a lovely glass container he put together (with my mum's help) with a soldering iron. Unfortunately the glass had broken and wasn't a reliable container any more, so I discarded it recently, but re-purposed the stones that were in it.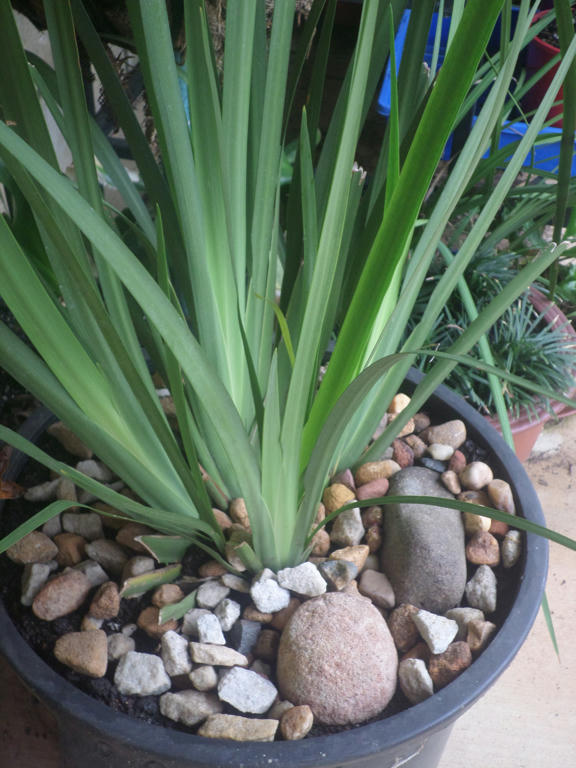 The Spanish Iris plant they surround, was originally a gift from my mum too, many moons ago! It's had several babies since, and this is just another. Bringing together some sentimental stones, (and some not so sentimental glass ones) into the potted area, added new life. This is what nature is all about - repurposing things for a greater benefit!
This was one of the jobs, during this mad marathon of cleaning, which I enjoyed doing most! Every time I water, I'm reminded of old things with a new purpose.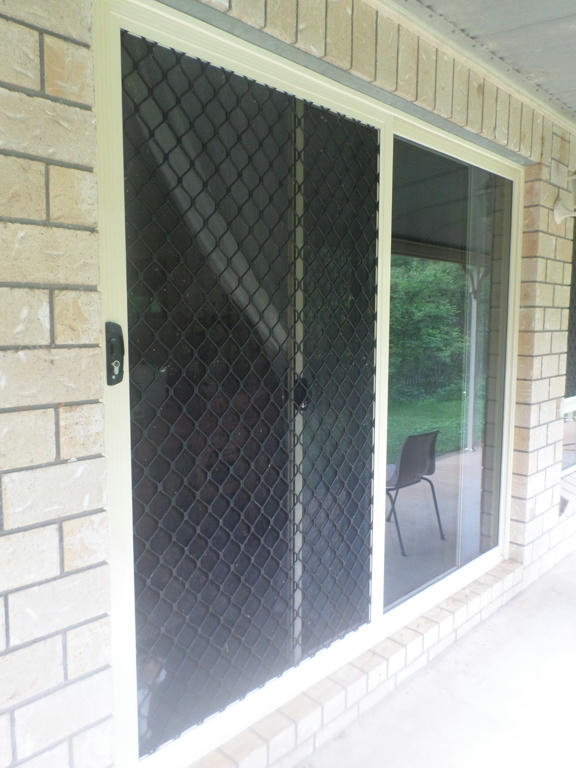 Sparkling clean!
Another rather large job which desperately NEEDED doing however, was to clean some of the outside windows and doors. The large sliding doors (above) had become an adobe city for mud-wasps, so it all had to go. My arms got quite a work-out! You can see the difference in the windows too, from
before...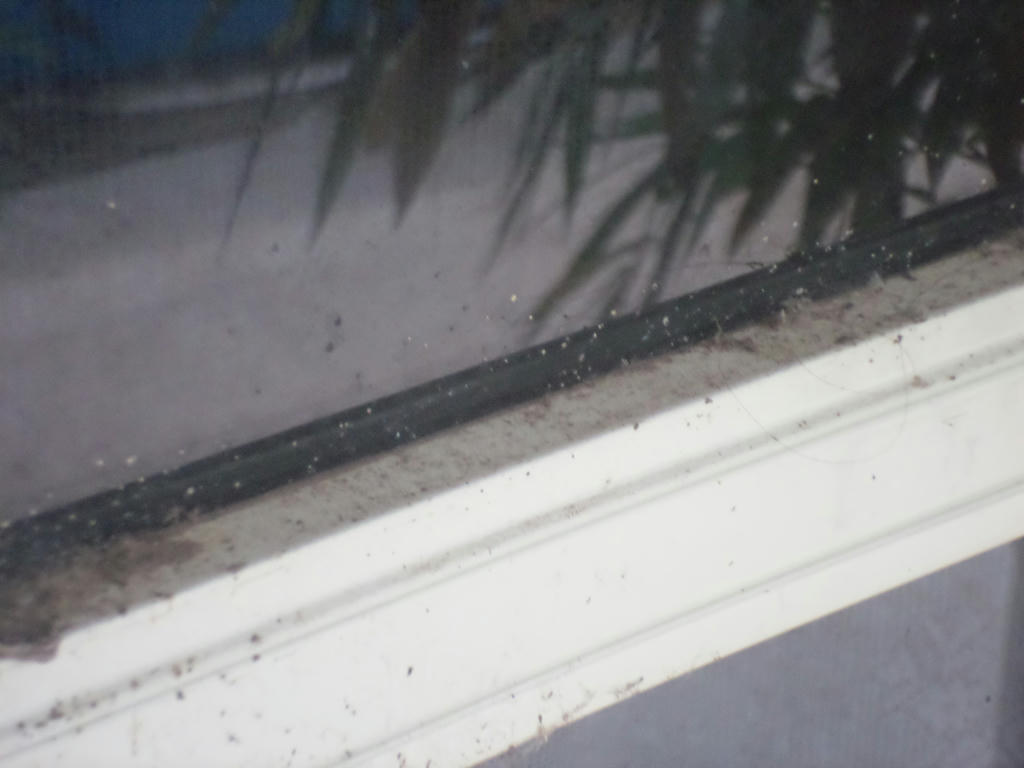 ...to after...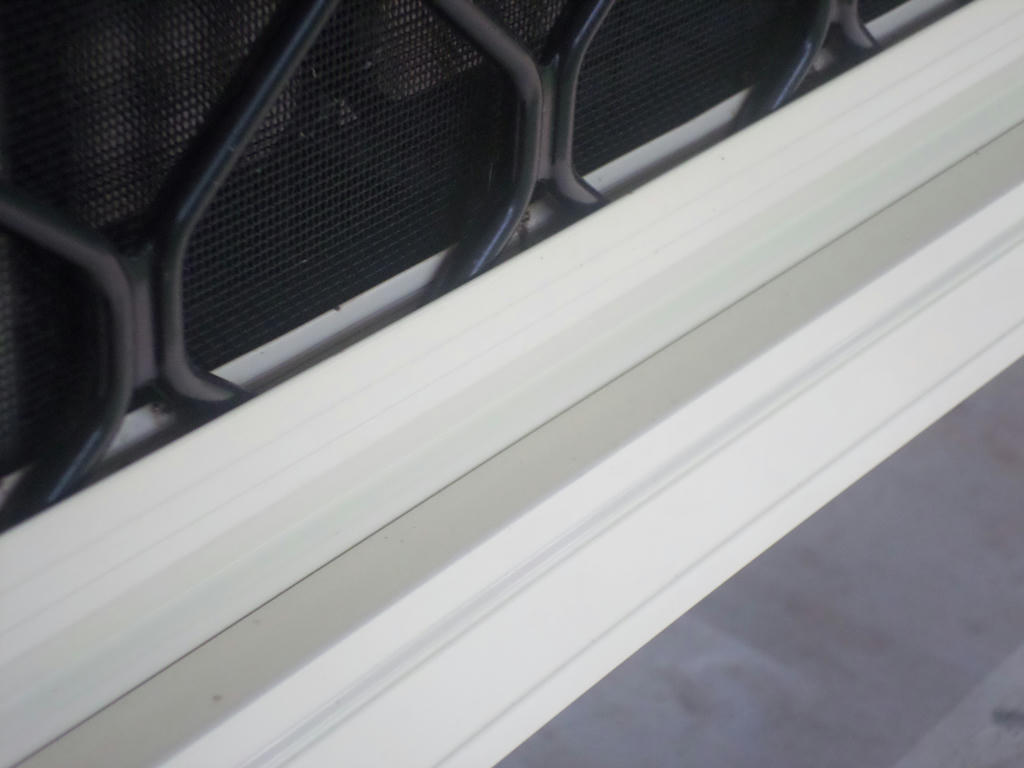 I'd almost forgotten they were cream coloured underneath! Almost like they were just installed.
These are the tasks which will become the norm however, the closer we come to putting our house on the market. In that regard, this week of cleaning was filled with a little remorse too. Everything was being prepared for Christmas here, probably for the last time by us.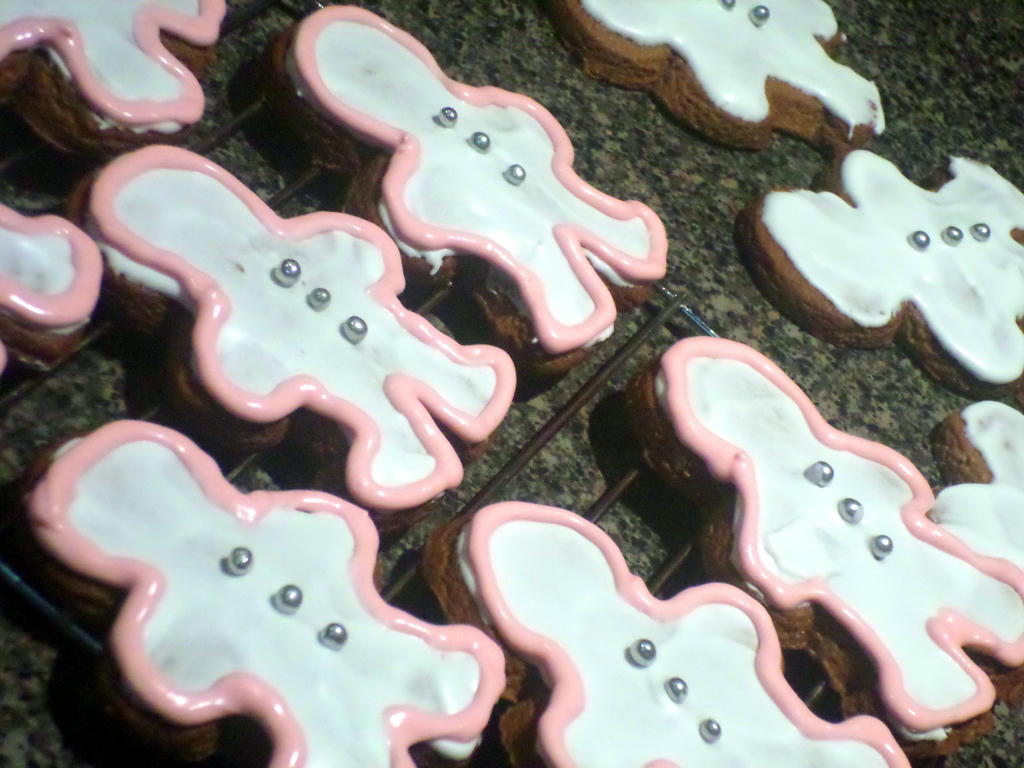 Home made gingerbread people - with help from my eldest
During this week, I was also reminded how old things
can
be given new meaning too. That family come first, and sometimes chaos reins for a little while - but in the end, everything finds a new place to belong.
I hope you made many memories this Christmas, to store away for later. Some good, some bad, some you'd rather never happened - like
why
did I eat so much!!? With the new year, just around the corner, its a reminder too, that things always start again.
Have a safe, productive and fun holiday!