Today, my wonderful husband took our toddler to playgroup, and I got to play with my pencils. I have been wanting to do something more to my Geisha sketch, but was waiting for the right time. I played around with different sketches first.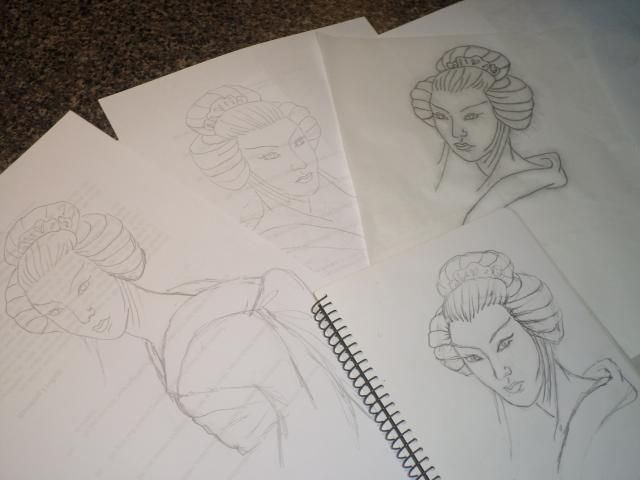 Exploring the subject
From my original picture in my sketch book, I took a copy on see-through paper and flipped it to see what she would look like facing a different direction (centre). I even experimented with a bit more of her kimono (left) but in the end, decided I liked my original sketch, best.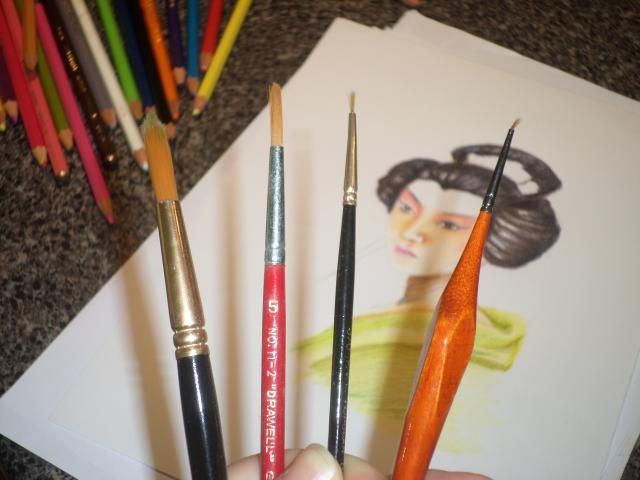 Down to business
Next I broke out my amazingly old (like from high school) water colour pencils and a selection of brushes. I was a little nervous about tackling this picture, because it's been years since I used this medium - decades!
But the only way you'll know how to use them again, is by picking them up. So I did, and learned some new things about my technique. I used more colour than I wanted on her face, but I've always been heavy on shades, so next time go lighter.
I also wanted to have a delicate look with the water colour pencils, but discovered the nature of colouring with pencils, leads to blocks of colour instead. More experimentation with blending is required. So how did it turn out...?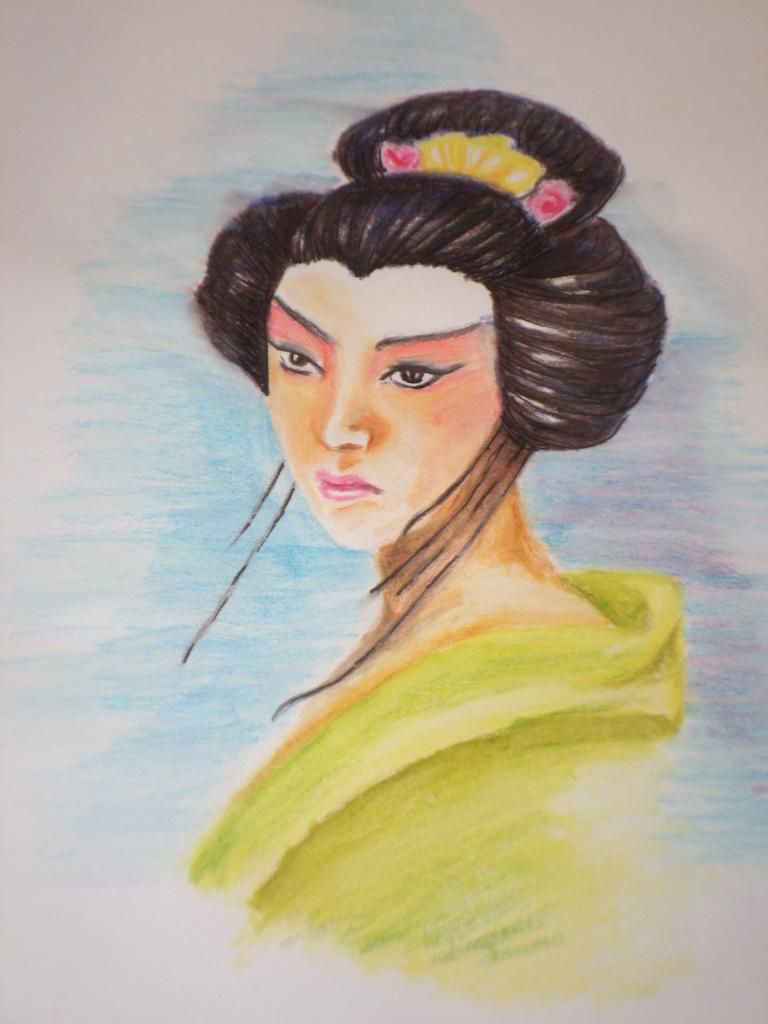 Click to enlarge
As suspected, my paper buckled due to being a regular sketch pad, instead of proper water colour paper. I'm not entirely happy with how it turned out (yeah, my own worst critic) because it wasn't the look and feel I was going for. I wanted the piece to be more wistful and delicate.
Even though I'm not wowed by the final product, I'm still glad I took the plunge and started experimenting - because that's the only way I'll learn to use any medium better.
I'm toying with the idea of doing the same picture, differently, as a challenge for myself. Actually that's the perfect time for me to mention Linda M's blog, who is going to start
a creative challenge
by drawing a picture a day. Put your hand-up over there, if you're interested.